So, some of you may know that I love bacon.
I've made chocolate-covered bacon.
I've made bacon fudge and bacon chocolate chip cookies, too, but I don't think I got any pictures of those.
For Halloween 2007, I made my own bacon costume out of foam, velcro, and paint. Uhh, pardon my messy room here.
Here I am dressed as bacon with my friend Marcy.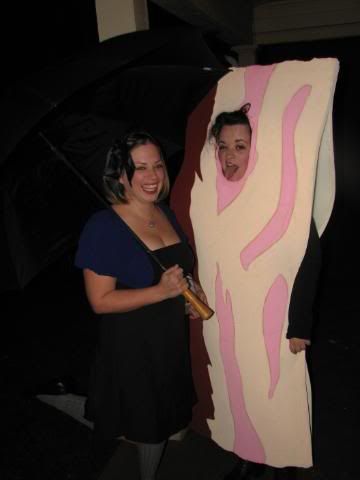 SO, naturally, when a friend suggested I try a bacon mani, I had to do it. It's not great, and this was actually my second attempt, but it's decent. :)
I used OPI Oh to be 25 Again, Zoya Dea, NYC Polyester Pink Creme, NYC Mulberry Street, and Sally Hansen Xtreme Wear in White On. Enjoy!